OFFRINGA.FRL

Offringa's
Genealogy Homepage
Homepages:
---
---
116. Is er ergens in Nederland een stamboom te vinden van de naam Offringa?
Conrad Euwema Jenison, MI U.S.A.(30/08/2012).

115. I am trying to reach Hessel Offringa of Alkmaar, Noord Holland. Hessel schreef naar mijn neef in 2001 en ik wil met je praten. Ik weet niet lezen of schrijven in het Nederlands , dus We lijken een gemeenschappelijke anscestor Trijntje Hessels Boschma zijnik reken op Google Translate voor deze. . . Groetjes
Robert Boschma National City, Mi. U.S.A. (22/08/2010).

114. Hai, Ik las onderstaand bericht op de andere site, maar kan geloof ik niet meer reageren. Dat is heel jammer want ik ken Jelte en Akke (Jake en Kay)goed. Akke is de zuster van mijn vader. Ze zijn beiden overleden 1974 en 1982.In 1853 of 1954 naar Grand Rapids USA vertrokken met mijn neven en nichten ? Enig idee hoe ik in contact kom. Hoor het heel graag.
98. Hello, I am Sandra Offringa. My grandfather Andy or Anna was born in the Netherlands in 1932, his parents Americanized names are Kay & Jake Offringa. They had 9 children that I am aware of that are all here in the U.S., Grand Rapids, Michigan. I am just wondering if any of your know my great grandparents, I think that my grandfather was born outside of Groningen, but I cannot be sure unless I talk to him first. I have visited the Netherlands and would love to come back to meet family! This is a wonderful website! Sandra Lynn Offringa Grand Rapids, Michigan (16/10/2005).
Annet Vledder Castricum, NL (25/10/2009).

113. Kwam bij toeval hier terecht. Gaan al 8 jaren een week per jaar op vakantie naar Janum en wonen dan een weekje op de terp. Dus als u foto's nodig hebt gil maar. Ik bedoel mail maar.
Groetjes Ann Hollandscheveld, Nederland (28/10/2008).

112. Ik woon in Canada, maar ik ben geboren in Borger, Drenthe.
Mijn grootvader was Sipke Offeringa, en mijn vader was Ibele Offeringa, en ik heb 4 broers.
Truus Offeringa London, Ontario, Canada (28/10/2008).

111. Wij zijn op vakantie in Friesland en zijn vandaag via jullie site in Janum geweest bij het kerkje en de begraafplaats waar verschillende Offringa's liggen. Het was zeker de moeite waard. Ook jullie site ziet er leuk uit.
groetjes Robert Offringa Spakenburg (03/08/2008).
---
110. Hoi Dick, Ik ben Fake Klaas Offringa(1968) roepnaam Frank, kwam toevallig op deze site. Heel leuk en interessant. ik ben zoon van Rienk Pieter(1942). Zelf heb ik inmiddels ook 2 kinderen. Job geboren 10-2-2004 en Sterre Neeltje 28-07-2006, wellicht heb je hiier iets aan voor stamboom. Laat even weten of je er wat aan hebt, vind het echt heel leuk.
Groeten Frank Offringa (07/07/2007).

109. Mijn oma heette Trijntje Offringa getrouwd met Klaas Wybrandi in Hidaard.
Klaas Roden (09/03/2007).

108. Leuke site. Ik ben 43 jaar, woon in Steenwijk en kom uit Sneek.
Het lijkt me leuk om met andere Offringa's contact te hebben.
Douwe Dick Offringa, Steenwijk (09/10/2006).

107. HALLO WAS EVEN BENIEUWD OF ER EEN FAMILIEBAND IS. BEN GETROUWD MET ERIK OFFRINGA. DIENS VADER IS JAAP UIT WINSCHOTEN. DIENS VADER WAS EITE OFFRINGA.
GROETJES MONIQUE OSS (03/10/2006).

106. Mijn moeder is A.G. van Wijk-Offringa, geboren te Uithuizermeeden op 18-08-1917
Maria Prins-van Wijk Middelstum (12/07/2006).

105. Ik ben Marius Martinus Offringa, zoon van Otto Dirk Offringa en ben op deze site gekomen door (Hans) Johannes Okko Offringa.(zie nr 3 van deze pagina).Leuk dat ik alle voornamen tegengekomen ben, op het gedeelte van de site van Jelle "given index names". Helaas is onlangs mijn eigen broer gestorven Jelle Engbert Seger (1 mei 2006),maar ook deze kwam ik tegen.
Marius Offringa Zoetermeer (29/05/2006).

104. Ik ben een Offringa van de Friese tak, dochter van Pieter Douwe Offringa en ben 11 jaar geleden naar de VS (Atlanta) verhuisd.
Elizabeth Offringa Atlanta, GA (USA) (18/05/2006).

103. En nog een Offringa erbij! Ben er een van de Friese tak, woonachtig in Voorburg, dochter van Jelle Offringa en ben zelf werkzaam in het vastgoed! Leuk hoor, deze site!
Groetjes, Esther Offringa Voorburg (17/05/2006)

102. My ancesters are the Offeringa Family. My Grandfather was Richard(Dirk,Dick) Zuidema also known as Southman. His wife was a Udes. My fathers name was Pieter Roukema and his Mother was an Uben. So....I'm going to tey to find information on my Grandparents and Great Grandparents. Great site and well done job!!
Dorothy Doss Haledon (21/02/2006).

101. Hallo familie. Ik kwam mijn zoontje z'n doopnaam en geboorte datum tegen in jullie site. Was er leuk. Hoe komen jullie daaraan?
Groeten René Offringa Spakenburg (01/02/2006).
---
100. jaja nr.100 ik ben christiaan offringa (chris) ik ben een zoon van jelle offringa en mijn opa is dirk offringa, ik kwam heel toevallig op deze site bij het zoeken van een e-mail adres, toch wel leuk zo'n grote familie groetjes aan iedereen
Christiaan Jelle Heesch (05/01/2006).

99. Yes here is another Offringa. I am a sister of nr.79 Corrie Offringa. My Fathers name is Jan Jacobus Offringa and my grandfathers name was Cornelis Offringa Greetings to you all.
Nyncke Offringa Akkrum (16/11/2005.

98. Hello, I am Sandra Offringa. My grandfather Andy or Anna was born in the Netherlands in 1932, his parents Americanized names are Kay & Jake Offringa. They had 9 children that I am aware of that are all here in the U.S., Grand Rapids, Michigan. I am just wondering if any of your know my great grandparents, I think that my grandfather was born outside of Groningen, but I cannot be sure unless I talk to him first. I have visited the Netherlands and would love to come back to meet family! This is a wonderful website!
Sandra Lynn Offringa Grand Rapids, Michigan (16/10/2005).

97. Leuk om te weten dat er zoveel naamgenootjes zijn!! Leuke site! Mijn opa kwam oorspronkelijk uit Friesland, is met mijn oma verhuisd naar Dordrecht om hier te komen werken, ze hebben samen vijf kinderen en elf kleinkinderen, waaronder ik!
Anne Offringa Dordrecht (18/05/2005).

96. Ik ben familie van de Offringa's. Ine van Brenk-Wietsma is mijn zus.
Rienko Bert Wietsma Ten Boer (25/04/2005).

95. Hoi, Sietske Offringa was mijn oma, getrouwd met Ruurd Botma en ze hadden ook een dochter die Froukje Botma heet en die weer trouwde met mijn vader Hein Hiemstra. Kom hier ook weer allemaal Botma's tegen leuk!!!
Tineke Hiemtsra Dokkum (14/04/2005).

94. Wist niet dat er zoveel offringa's zijn. Mijn vader kwam uit Nw Vennep en heette Rienk Pieter, net als zijn vader, die weer een zoon was van Jelle Offringa, die geloof ik dominee was.
In Ermelo zelf heb ik twee kinderen Moniqe geboren 7-5-1978 en Dennis geboren 12-4-1980.
Met groeten Reinoud Offringa Haarlem (12/04/2005).

93. ik heb aansluiting gevonden op de site van Jelle Offringa van Sipcke Eelkes met Ydtges Tjiepckes (4132 en 4133, als volgt: 1. Eelcke Sipkes BANGA [3286]. Geboren voor 1631 te Jorwerd, dijk-gedeputeerde, bijzitter, kerkvoogd, overleden 13 december 1655 te Jorwerd Ouders: 2. Sipcke Eelckes BANGA [3278]. Geboren voor 1593 te Jorwerd. Gehuwd 28 februari 1613 te Harlingen. In het trouwregister van het gerecht Harlingen staat vermeld dat Sipcke Eelckes, uit Jorwerd trouwde op 28 februari 1613 met Ydtgie Tjiepckes, uit Arum. Op grond van het feit dat Sipcke Eelckes Banga uit Jorwerd komt, waar zijn grootouders zijn overleden, ga ik, dick hiemstra, er vanuit dat dit huwelijk is toe te schrijven aan zoon Sipcke Eelckes van Eelcke Ryuirdts en Foek Sipckes Banga. Gehuwd met: 3. Ydtgie (Ietje) TJIEPCKES [3287]. Geboren voor 1593 te Arum, uit dit huwelijk: 1. Eelcke Sipkes [3286] (zie: 1).
Dirk Hiemstra Linschoten (25/02/2005).

92. My grandmother is Sietske Offringa (Botma) from Marrum Friesland, could this be the same person?
Roy Botma Kemble, Ontario Canada (19/02/2005).

91. Ter info: Band DDD1, Hof Provinciaal (zie ook Genealogysk Jierboek 1970 Fryske Akademy ) testament van Jan Banier Offringa (x Hylckien Cornelisdr), Bergum, 1662, pag.412(= fol. 206). Dit betreft een testament dat in 1662 is opgesteld samen met Cornelis Jans de Ronde en Hendrickien Douwedr, vermoedelijk de schoonouders. Dit alles te vinden in Tresoar te Leeuwarden. Overzicht gepubliceerd in lijst testamenten op pagina Indexen van www.angelfire.com/vt/sneuper
Hans (17/02/2005).
---
90. Ik ben ook een Offringa maar weet niet of ik van jullie afstam, maar toch gaaf!
Gerhard Offringa Midwolda (HOL) (30/01/2005).

89. Ik ben ook een Offringa maar ik weet niet of ik van julie af stam maar ik vind het wel leuk dat er een website van is.
Groetjes van Yaïra Offringa Barn (17/01/2005).

88. hello my name is maaike i am 12 jears old i come from the netherlandse my greandma mother zy name is pieternella offringa i am looking people dy pieternela Offringa kenning hear ? mail my than good bij en thank you.
maaike H almere (7/27/2004)

87. I'm the Dick Offringa's daughter and I'm surprise to find my name here. I don't know if my roots are really present on this website but I stay surprise!! (I'm french so I haven't a good english I'm sorry).
Gabrielle Offringa Saint Anastasia Gard FR (3/14/2004)

86. De familie wordt steeds groter.
Menny Offringa, Bolsward (29/02/2004).

85. Vandaag zocht ik jullie website op, omdat ik een overlijdensbericht ontving van mijn tante Anna Offringa-Onrust die getrouwd was met Ei(y)te Offringa , een broer van mijn moeder Jannetje Offringa die reeds in 1946 is overleden. Mijn vader is vrij kort daarop opnieuw getrouwd en hoewel de familiebanden nooit zijn losgelaten, weet ik weinig van de rest van de familie. Jullie website geeft mij veel informatie. Hartelijk dank.
Dick Slop Blaricum (20/02/2004).

84. Hello, I am the grandson of Bottje (offringa) and Dooitze Boschma. My father was Elmer Boschma who was one of their eight children. Enjoyed my visit to your website.
Robert A. Boschma National City (28/01/2004).

83. Hey, Ik ben Mandy Offringa van St. Maarten N.A. Wij zitten ook overal. Ik vond het wel leuk om te zien dat de familie zo groot is. (11/01/2004).

82. I am the daughter of Allan Durk Offringa and Adele E. (Highkal) Offringa. My grandfather's name was Richard (Durk) and my grandmother's was Jeanette. They left of a rich legacy of love of hard work, good morals and most important, God. I am sister to Allan R. Offringa (Jr.) and Gregory Andrian Offringa.
Jane Offringa Rowan Newtown Square (07/01/2004).

81. Sinds september vorig jaar ben ik verhuisd van Groningen naar Vroomshoop. Samen met mijn vriendin Fiora Vervoort.
Michel (Jan Willem) Vroomshoop (21/11/2003).
---
80. Heeft U ook ander family in Zwolle? Ik heb gisteren avond Hans Offringa ontmoet in Charleston SC USA.
Henricus M. Koot Johns Island SC USA (27/06/2003).

79. Nice to see so much offringa's.
Corrie Offringa Balk (13/05/2003).

78. Beppe Sietske Offringa is getrouwd met pake Ruurd Botma. Jack Botma is mijn oom (staat bij juliie vermeld). Durk Offringa uit Des Moines Iowa heeft vroeger bij ons gelogeerd (Een zeer geleerd en speciaal iemand).
Rudolf Botma Franeker (24/04/2003).

77. Wie houdt al die verschillende families Offringa eens overzichtelijk uit elkaar?
P.J.Offringa Heerenveen (09/02/2003).

76. I am the grandaughter of Richard (Durk) Offringa and the daughter of Peter Durk Offringa. I have a sister Kristen. We started looking for the McKean family tree which was my grandpa Durk's wifes maden name. My sister and I ended up looking for the Offringa family tree and while searching this came up.
Casey Offringa Napanoch (08/02/2003).

75. Ik stam van de familie Offringa uit Offingawier (rond 1300).
Ons familiewapen lijkt verrot veel op jullie wapen. Wie was er eerst??
Chris Offringa Amstelveen (14/11/2002).

74. Just updating my e-mail and address. My grandfather was Durk D. Offringa, from Iowa and my father is Richard Louis Offringa of Marshalltown, Iowa.
My father told me when he was in the Netherlands that he went to a town named after Offringa..Offringawert??? Can you help solve this? Thank you...
Sara Ann Offringa Dallas , TX (08/10/2002).

73. My Grandfather is Cornelius Offringa, Lake Como, Pennsylvania.
Anne (Offringa) Wood Elmira, New York (03/10/2002).

72. hey die pap!! ik d8, laat ik eens in je gastenboek schrijven, ik zie nu ook ineens dat er heeeeel veeeeeel offringa's zijn die overal vandaag komen, dat is wel grappig. Maja ik ga weer, doei!!
Esther Offringa Emmeloord (08/08/2002).

71. Genopro is de freeware versie van Genopro-Gold, het programma is blijvend gratis te gebruiken (u moet wel af en toe reclame in een venster accepteren). Het programma is te downloaden op het adres: http://www.genopro.com. Gegevens in GEDCOM formaat van de Offringa-familie zijn op te vrij op te vragen bij Jelle Offringa .
Please download Genopro the freeware version of van Genopro-Gold. Gedcom files of the Offringa-family are free available.
Jelle Offringa Spijkenisse (23/03/2002).
---
70. I am the daughter of Cornelius Offringa, born 8/10/1910. He is in good health on this 18th day of March, 2002, at age 91. My Dad is the son of Richard K. Offringa and Jeanette C. Groendyke. He was one of twelve children and still has a sister living, Jean Johnson.
Catherine Offringa Wolf Lake Como (19/03/2002).

69. Leuke site! Nooit geweten dat er zoveel Offringa's waren.
Mijn naam is Wim Offringa en ik woon in Smilde.
Wim Offringa Smilde (21/02/2002).

68. Hi! It's Alice and her sister Gabrielle Offringa. We're from south of France, but our father is Dutch. We are happy to find an Offringa's website. You have "le bonjour" of our family (Clémentine,Marie,Dirk). Sorry for our bad English!!!!!A bientot! Alice Offringa, Ste Anastasie (France), (10/12/2001).

67. I am also most likely related?
Jack Botma (Moms name Offringa.S) Naples , Fl,U.S.A. (12/11/001).

66. I am the daughter of Nelson Durk Offringa (1914-2000) who was born in RockValley, Iowa and grew up in Midland Park, New Jersey. He was the son of Richard (Durk) and Jennie Groendyk Offringa. He was the brother of Casper, Adele, Corneilus, Richard (Durk), Andrian, Allan, Jess, Cynthia, Jean, Nella and Ned Offringa. I have a brother Steve (1941), sisters Karen (1945) and Laurie (1957). Deborah (Debbie) Offringa Yanda Fillmore, New York (25/09/2001).

65. Leuke site, moet even aan wennen hoe de stamboom in elkaar zit. Ben er nog niet helemaal achter. Vond het wel leuk om de naam van mijn vader te ontdekken! (Yde Offringa/120942 te Zaandam) Inmiddels is de volgende generatie ook al geboren. Interesse. Neemt contact op. Priscilla en Bob + kinderen.
Priscilla Snoek-Offringa Almere (26/07/2001).

64. What a great website! I was happy to find my cousin Jelle and Dick!
Jane Smits Trenton, Ontario, Canada (08/07/2001).

63. My mothers name is Nella Offringa Gunnerson Born 7/5/20. Would love 2 hear from you!
Nella Gravenstein Houston (07/07/2001).

62. Good website.
Ruurd Wijbren Offringa Masterton, New Zealand (02/06/2001).

61. Onderhoudend bladeren in familie album.
Offringa Beetsterzwaag (17/05/2001).
---
60. Misschien verre voorouders? Hendrik Fridsma geb. 1801 is gehuwd met een zekere T.K. Offringa op 27-05-1826. Op die plek komt dus een Offringa in onze stamboom voor. Bekend?
Met vr. gr. H.F.M.Fridsma (02/05/2001).

59. Leuke site. Sies Loman is een oom van mij, en Jan Kok een neef. Mijn zus Rie Stryker-Offringa woont in Williamsburg USA. Mijn vader Jan Offringa was getrouwd met Geesje Joffers. Ik heb een elektrotechnisch installatiebureau in Smilde, ben getrouwd met Henny Timmermans ook uit Smilde, en we hebben 2 zoons en 3 kleinkinderen (jongens)dus de naam Offringa is gewaarborgd. Benieuwd na enige reactie. Ik ben benieuwd.
Rienk Jan Offringa Smilde (25/04/2001).

58. Toevallig zag ik in het gastenboek dat mijn neef Barend Meilling je site ook al gevonden had. Evenals mijn broer Rienk uit Amsterdam en neef Dick uit Den Haag.
Overigens heb ik dezelfde problemen met de stamboom als Barend. Ik werk dus met windows 98 heb je daar al iets voor gevonden want ik ben wel erg nieuwsgierig naar die Stamboom.
Cees Offringa (24/04/2001).

57. Hallo Dick, Je website is fantastisch. Mijn interesse is de Offringa stamboom en de 2cv. Ik heb je gastenboek getekend op 6/2/2000, via de 2cv link. Pas deze maand leerde ik over je andere projecten via je website. Mijn moeder was Offringa, en ik heb je Stamboom program "downloaded". Op kantoor heb ik Windows 95, daar werkt je program super goed. Thuis heb ik Windows 98, en helaas daar werkt het niet. Je website zegt inderdaad voor windows 95. Is er een mogelijkheid dat dit program aangepast kan worden zodat het op windows98 runt?
Het beste, Barend Meiling Tulsa, Oklahoma, USA (30/03/2001).

56. Hello, My name is Sid (Sies) Loman and my late wife's name was Jeltje Offringa. I live in Santa Maria California and enjoy receiving any upcomming updates to your wonderful site. Thank You, Sies Loman. p.s. A cousin from Canada is visiting here at the moment. His name is Jan Kok and he told me about the Offringa site.
Good Luck, Regards, S. (01/02/2001).

55. Heel fraaie web-site, proficiat, Groetjes vanaf St.Maarten.
Pieter J. Offringa St.Maarten (21/01/2001).

54. I'm just beginning to understand my family in the Netherlands. I hope this makes it a little easier. My Father's name was Bart Offringa.
Robert Offringa Crestline, California, USA (02/01/2001).

53. Please add me to the list.
Peter Offringa San Francisco (21/12/2000).

52. Erg leuk zo'n Offringa-site! Stefan Offringa Groningen (12/12/2000).

51. Hoi, er zijn dus meer naamgenoten die eendengek zijn. Of wij familie zijn weet ik niet ( e.e.a. zou dan misschien erfelijk bepaald kunnen zijn), maar ik bezit zelf ook 2 eenden, een grijze Club uit 1987 voor dagelijks gebruik, en een rood/zwarte Charleston uit 1985 die alleen met mooi weer de weg op gaat. Leuke site !
Groeten, Annejan Offringa Enschede (16/11/2000).
---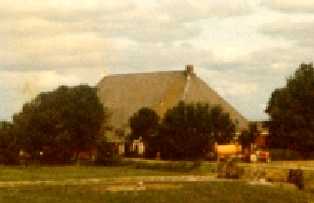 Jan Dirk Offringa was born here at 30-08-1925
---
50. We are daughters of Jan Dirk Offringa (Aug 1925-Oct 1996). We have a dutch night on first Thursday every month from 7.30pm at Immigrant Bar. Would love to talk on your radio station. The phone number there is Auckland (09)373-2169.
Janine and Gillian Offringa (twins) Auckland, New Zealand (02/11/2000).

49. Ik ben een dochter van Jacomina Offringa.
Ine van Brenk Landsmeer (22/10/2000).

48. Mine is not listed. Just ad this to the list!
James Offringa Grand Rapids MI (7/05/2000).

47. My grandmother was Botje Offringa. Would like to know my tree from her?
Ted Boschma Arkdale,WI, U.S.A (5/5/2000).

46. Hallo, ik ben Gerrit Richard Offringa, mijn vader is Rienk Pieter en mijn grootvader Gerrit Offringa. Mijn broer heet Johannes Willem en woont in Duitsland. Ook ik ben predikant. Zit dit in de familie? Ik kom uit Smilde waar mijn (over)grootvader en vader aannemer waren. Leuk zo'n site over de Offringaatjes.
Groeten uit Steenwijk van Richard Offringa Steenwijk (14/04/2000)

45. Mijn overgrootvader Jelle Offringa (foto van hem en echtgenote in mijn bezit) was predikant in Friesland en kreeg 12 kinderen; een van hen was mijn grootvader Rienk Pieter. Mijn broer heet Rienk Pieter, mijn zus Maaike (Marry). In 1967 overleed mijn zus Catrien. Mijn zoon heet Jelle Caspar en mijn dochter Renate Xenia (Renéetje). Barend Meiling, die ik op de homepage tegenkwam, is een neef van mij. Wist niet dat de familie zo uitgebreid was!
Dirk Cornelis Offringa Den Haag (17/03/2000).

44. Ik vind dat je een leuke site hebt gemaakt, hoor! Mijn complimenten.
Alleen het programmma'tje werkte niet onder mijn windows versie...
André Offringa Hardenberg (11/03/2000).

43. I am Sara Offringa, my father is listed, Richard L. Offringa in Cedar Rapids, IA as well as his son and my half-brother, Durk E. Offringa in Stuart, FL. My addresss is 4115 Douglas #203 Dallas, TX 75219 214-252-9118. Thank you very much. I look forward to more interesting facts about a part of my heritage.
Sara Offringa Sports Supply Group, Inc. Bid Representative 1.800.527.7510 ex. 7128

42. Hi Dick, The Offringa's got together tonight to have pie and coffee in Jupiter Florida. So we decided to stop by the site and see the great job you have done.
We also wish you and your family well and especially your Dad.
Our prayers are with him and you all.
Reid, Lauren, Barb, Greg Offringa; Mary Ann Phillips and Alycia Phillips
Jupiter, USA (25/02/2000).

41. Hallo lezer, Ik ben Rienk Offringa uit Amsterdam en heb zo maar eens wat gesurft tot ik de naam Offringa tegen kwam. Mogelijk zijn wij verre familie leden ik hoor daar graag over. Groetjes
Rienk Offringa Amsterdam (16/02/2000).
---
40. Ik ben in Nederland opgegroeid en had een 2cv, zelfde kleur als op het internet, het was een 1973 model. Mijn moeder's achternaam was ook Offringa, wie weet zijn wij familie op de een of andere manier. Laat me eens wat weten.
Barend Meiling Tulsa, Oklahoma, USA (06/02/2000).

39. I now live in Dallas Texas. My father Richard (Dick) Louis Offringa still lives in Cedar Rapids, Iowa. I believe a Peter Offringa lives in Dallas Texas as well. Just thought I would make myself known.
Sara Offringa Dallas Texas U.S.A. (10/01/2000).

38. Hi Dick, You know by now that I always wanted to be an Offringa....so I put a link on my humble website to the Offringa site! Wishing you all the best for the year 2000!
Jan Albert Kok Toronto ON, Canada (17/12/1999).

37. Mijn neef Jan Kok (Toronto Canada) maakte mij attent op de Offringa's Web site....zo leuk! Ik heb nog geen tijd gehad om de genealogy te "bestuderen" en ben benieuwd of onze "tak" er ook bij staat. Mijn vader is geboren in Smilde, Drente in 1906 (overleden 1986).
Elizabeth Offringa Knoxville, TN USA (17/12/1999).

36. Grappig zeg zo'n stamboom. Ik denk dat ik alleen niet van dezelfde tak ben als jullie.
Iris Offringa Groningen (5/11/1999).

35. Het ziet er allemaal perfect uit. Het is inmiddels alweer een aantal jaren geleden dat ik visite heb gehad van Jelle Offringa. We hebben het toen ook over familiewapens gehad. Is er op dit moment al iets bekend? Graag een reactie.
Offringa, Assen (1/11/1999).

34. Je ziet aan dit bericht dat je niet de enige Dick Offringa bent in Nederland. Dat wist je misschien al. Geboren 1922, steenoud dus. Hoe luiden jouw volledige voornamen? De mijne zijn Dirk Matthijs. Ik geloof je naam al eens eerder te hebben zien staan op 't scherm, ben je nu niet iets van 54 jaar en is Dick niet je tweede voornaam? Ben benieuwd of ik antwoord krijg.
Dick M. Offringa Voorburg (23/10/1999).

33. I know Lauren Offringa from Sharon she goes to my school and we're really good friends!
Sarah Wyoming, U.S.A. (9/10/1999).

32. Leuke pagina ! Reinier Offringa Scheveningen, the Netherlands (25/08/1999).

31. Please change the e-mail address listed under my name. Also we have had a grandson, Brandon Tyler Offringa born Sept 28, 1998 Grand Rapids, MI USA.
Karen Offringa Wyoming, U.S.A. (21/8/1999).
---
30. Deze pagina's zijn mooi en overzichtelijk samengesteld. Mijn complimenten.
De groeten van Michel J.W. Offringa Groningen, the Netherlands. (30/7/1999).

29. I am looking for Bojec Offringa Family. I'm a Grandson.
Ted Boschma Arkdale,Wi, USA (17/7/1999).

28. I was married to Frederic Vander Weit in 1973 and have three children, Heather, Jennifer and Crystal Vander Weit. We live in Florida and a Randy Vander Weit dropped of a copy of the family tree book to my daughter, Heather Vander Weit at her place of business...do you happen to know how he located her?
Theresa Ferraro Vander Weit Nemeth Chicago, IL, USA (4/6/1999).

27. Leuk idee; zo'n Offringa-site.
Monique Kingma-Offringa Bunschoten, the Netherlands (7/5/1999).

26. Dit is gewoon helemaal top! Thanx Jelle!!! Ook namens mams...
Denise Catharina Willemina Offringa Hilversum, the Netherlands (5/5/1999).

25. Hello...I was out surfing and found my family name in your family tree...I was fasinated,I have an interest in my family history but dont really know how to trace it. Do you know a Randy Vanderweit in Florida?
John Vanderweit Drayton Valley, USA (6/5/1999).

24. Wat ontzettend leuk zo'n website over de familie Offringa.
Ook al heb ik niet dezelfde naam, er staat toch een leuke foto van mij bij!
Groetjes, Ingrid Riezebos Harderwijk, the Netherlands (24/4/1999).

23. My last name may be "Kok", but I'm an Offringa at heart!
Jan Albert Kok Toronto ON. M4W 2W8, Canada (30/1/1999).

22. My Mother is Anna Offringa Krumm. I am her only child. She passed away on 10/31/97, the oldest daughter of James Offringa of Lake Benton MN (at the time of his passing on 4/24/59).
Mary Ann Phillips Jupiter, FL, USA (08/12/1998).

21. Just thought I would sign in! Thanks for doing this.
Lisa Offringa San Francisco USA (7/10/1998).
---
20. What a surprise! Well here are some other Offringa's! From France.
Dick Offringa Sainte Anastasia, France (22/6/1998).

19. I have a geneology page with information available online
dating back past the 1700's for the Boerstra and related lines. 
I will add a link to my page, if you add one to yours.
Other related names are Wijngaard, Aants de Roos, Bosma, Boomsma, Cnossen, Abma, Rietdyk, De Kievit,Ooserman, Lenfring, VanWalbeek, Beukelman. By the way; I love your site.
Adrian Boerstra Lethbridge, Canada (8/4/1998).

18. I am daughter #2 of Garry and Dorothy Huizenga and a grandaughter of
Dina Offringa Huizenga Vandermark.
Dorothy Vander Maas Bethlehem, PA USA (3/3/1998).

17. Greetings from Houston!  I was so excited when I found the Offringa Family Tree website. I'd love to correspond with any of my mother's kin. She was born Nella Offringa on July 5, 1920 in Midland Park, New Jersey.
Cousins! Let's get together in cyberspace!
Nella Ann Gravenstein Houston Texas USA (23/1/1998).

16. Enjoyed your home page and am finding many things.
I will show my family the good job and interesting information.
I was only 4 years old when I imigrated with my family
and would like to see your country someday.
Mike (Marten) Wolters Brighton Ontario Canada (23/1/1998).

15. Here a mail from me to all offringa's in the world. I would like to get some mail-messages from you. Thanks.
M.J.W. Offringa Groningen NL (12/12/1997).

14. My ancestors fled the Netherlands in the early to mid-1700's. The family name was Countzen.
Steve Edward George St. Petersburg, FL (18/10/1997).

13. What a surprise that the last person in this guestbook is your own brother! Welcome to this virtual family!....
Otto Offringa NL (17/2/1997).

12. Interesting to see your family tree. I was speaking with Atze Offringa by the Internet. Therefore I had a look at the homepage and way I went. Excellent homepage and lots of information....
Jim Langedijk Canada (12/2/1997).

11. I was really surprised when I found this site... Actually I was looking for the homepage of a friend of mine. I think this page is the best on the whole web... but how should I know... I've only been there a few times before!
Greetings.... Stefan Offringa NL (15/1/1997).
---
10. I was looking for some of my relatives and your sight came up through my search engine. Keep up the good work. Now if I could only find my family. Your American friend ...
Jim Schulkes USA (23/12/1996).

9. I do not have a lot of contact or knowledge of the Offringa family and name, but would like to know. I am very interested in finding out more about my heritage and how we Offringa's in Indiana came about getting here.
Barry Offringa USA (17/12/1996).

8. Liked to read something about genealogy. Wishing you good luck with other activities concerning genealogy. Keep up the good work. Greetings.
Sonja van der Vaart NL (12/12/1996).

7. Thanks for the family tree program in english. There's a lot of great information.
Randy Vander Weit USA (1/11/1996).

6. Please send me a copy of the Offringa family history. My father came over in the 50's from Groningen. We do have some information which may be helpful to you. Please advise as to the best way to get this information to you. Many thanks.
Cindy Offringa USA (7/11/1996).

5. Hello, Just thought I would send you a little note, seeing we have the same last name. I liked the Offringa tree. My dad married a Veenboer. My aunt visited the Netherlands a couple of years ago. Do you have anything on the Veenboer tree?
Bob Offringa USA (28/10/1996).

4. I took a look at your Web Page and I think it is great! I especially like the fact that you include pictures of the family and such and the registry.
Russell Offringa USA (27/8/1996).

3. Nice to see that there is an offringa-homepage. If I can contribute to it in any way, please let me know (English and/or Dutch).
Hans Offringa NL (16/8/1996).

2. "It was a big surprise to hear from an Offringa in the USA (Greg), and an even bigger surprise to find out that we had a home page - thanks to you!"
Gerhard Offringa South Africa (2/8/1996).

1. "I was thinking that it would be nice to have a guestbook for people to sign in when they visit the page???? "
Greg Offringa USA ( 31/7/1996).
---
Cemetery Janum - the Netherlands; with many Offringa's
---
The History of Offringa
OFFR = Offe; INGA = Son of ; OFFRINGA= Son of Offe
They lived in 1621 in Beetsterzwaag. Bieu Bruins later married with Jan Symers (smith at Drachten). In 1627 a house at Drachten is sold by Geertruid Willems; widow of Geert Luittiens. Banier Jans Offringa asked because of relationship. In 1630 Banier Jans Offringa is guardian over the orphanages of late Jan Engels and Lutgert Jans. Probability last one is a sister of Banier Jans Offringa. Already in 1640 Banier Jans Offringa has died; because his widow owns for 1/8 part Zathe 14 at Beetsterzwaag. De rest, 7/8 part, belongs to Jan Jans. User is Gielt Wilckes. Later Bieu remarried. A certificate shows this. The children are called: Sake, Gerrit, Arent and Lambert Banier's sons. About the last two Arent Arents at Beetsterzwaag is a guardian. Also we mention Jan Baniers Offringa; married with Geertruit Gales. In the certificate is a selling of a house; inhabited by the mother and the stepfather of the children. In 1652 we know who is the stepfather: Jan Symmers. Their mother has died. From the second marriage are two under age children. At the inventory are smith tools. So we know that Jan Symmers was a smith. Later he came back to Drachten; because in 1664 he lived again in Zuiderdrachten. Probability Jan Symmers is a brother of Thonis Symmers; mayor and ice wholesale dealer at Leeuwarden.
---
De Geschiedenis van Offringa
---
Copyright © Dick Offringa.
Last update: August 22 th, 2010.